Websites

Social Media Marketing

Lead Generation
Why Modern One Marketing?
There are many agencies ready to serve you, so why choose us? Here are just a few reasons:
Connector.

Buy Value, Not Time

You'll never pay us for hours spent on projects, only for the marketing value you receive., and you won't be bound by a contract.

Connector.

Experience That Allows Rapid Expansion

Build out your marketing machine so you're reaching potential homeowners in all your service areas right away. We've created marketing programs for dozens of small and medium-sized businesses and can rapidly expand your reach.

Connector.

Websites That Look Great and Convert

We'll create a site for you that not only looks great on every device, but has the structure and content that give visitors just what they're looking for and moves them along in the sales process.

Connector.

Innovation That Gives You New Tools

With new technology approaches like retargeting,digital canvassing, and augmented reality apps, we'll make your sales efforts more powerful.

Connector.

Marketing That Finds Your Audience

We'll take your message to where your customers are. Combining the latest targeting methods with old school marketing techniques that have built relationships for centuries, we'll help you accomplish your goals.

Connector.

Monthly Check-ins That Give You Control

Regular checkups will give you the control you need without the time, expense, and stress of running an entire marketing operation.
Start Getting More Leads


Schedule Free Consult
Your Plan for Growth
Once you get in touch with us, we'll work with you in a four step process to drive lead generation.
Clear Messaging
Keeping your messaging tight and targeted will increase conversion. Together, we'll create focused messaging (built around your strengths and Kohler's) that goes straight to the heart of the customer's wants and eliminates confusion.
A Powerful Website
Your website is the center of your marketing universe, a versatile tool all your other outreach should point to and harmonize with. We'll create or update your site and make sure it ranks well and makes you money.
Mighty Marketing
Cutting through the marketing noise is more difficult than ever, so we'll build on the previous steps to get your message to the right audience in the right way.
Stress-Free Partnership
By relying on us to handle your marketing, you'll have the best of both worlds. You'll be able to relax and leave all the hassle with us, but also know you can adjust your plan when necessary to make sure it continues to get you quality leads.
What Does Working With Modern One Marketing Look Like?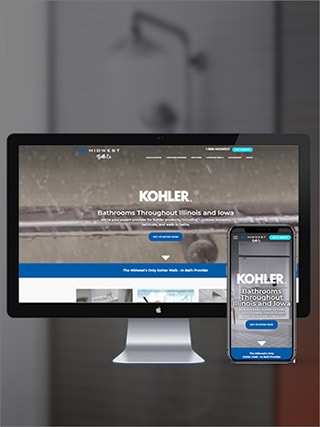 You'll have a great-looking website with crystal clear messaging.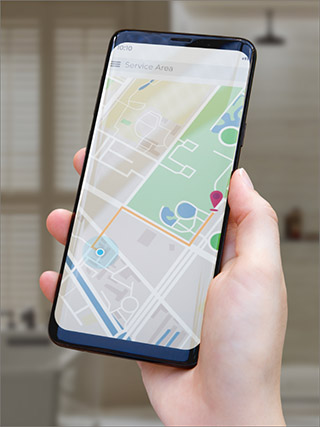 Your site will be optimized for customers in your service area.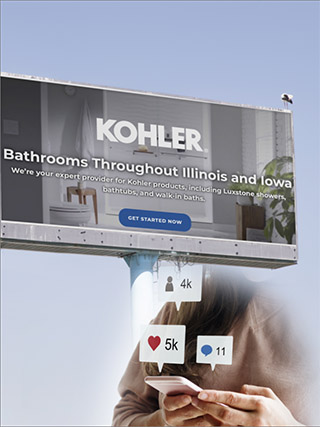 Your marketing mix will reach them where they are.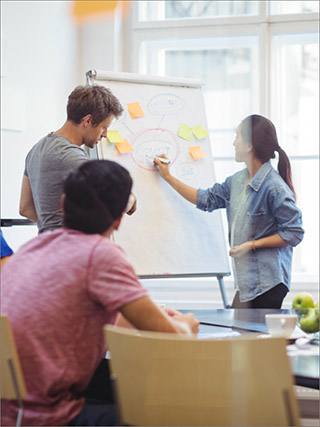 We'll adapt monthly and you'll always pay for value, not hourly rates.
Services
No matter what services you choose, we meet with you monthly to track progress and adjust your strategy.
Responsive Websites
PPC - Google and Bing
Search Engine Optimization (SEO)
Social Media Ads
Social Media Branding
Content Creation (Blogs)
Retargeting Ads
Custom Apps
Video Production
TV Ad Buying
YouTube Ads
Direct Mail
Billboards
Radio Ads
Digital Canvassing
Live Chat - Staffed 24/7
Review Generation
Email Marketing Automation
CRM Set-Up & Integration
Trade Show Staffing
Graphic Design
Augmented Reality App Development
Monthly Strategy & Reporting Session
Ready to Grow?
You have a great product and great service; with great marketing, you can cut through the noise, outdo your competitors and get more customers. Fill out the short form below, and let's get started!
What Happens after I Press "Get in Touch"?
You'll get either an email or phone call from Emarc Malavolti, our Director of Business Development.
Emarc will work with you to assess your needs and opportunities and how we can help.
You Aren't Going to Spam Me, Are You?
No way! Like you, we're here to do business. We'll only be in touch to help you get more leads.